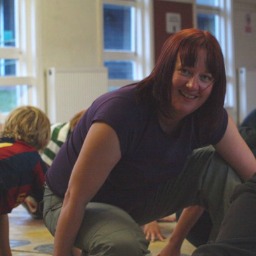 Kerry
Group Scout Leader
Kerry joined us as an Assistant Scout Leader in the summer of 2010. Kerry's hobbies include walking and horse riding, all good healthy outdoor pursuits ideally suited to the Scouts. In her youth back in her home county of Derbyshire Kerry was an active member of her local Guide Group. As a secondary school teacher Kerry brings a great skill set that is ideally suited to the Scout section and being a geography teacher as well just makes it better. An avid fan of Sci Fi, both books and films, and particular all things Zombie Kerry fits in really well!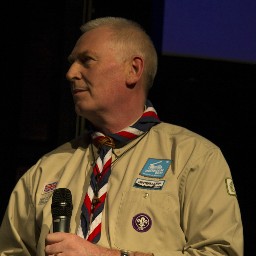 Greg
Assistant Group Scout Leader
Greg Piskosz is our Group Scout Leader, the "boss" of the group. Greg became involved in our Group some 23 years ago as a Scout Leader. Greg's scouting experience stretches way back into the past and back to his native town of Huddersfield where he was a Cub, Scout and Venture Scout ( now called Explorers) He first became a leader at the age of 18 when he supported his own scout group in Huddersfield when he was home from University. Greg has been the Group Scout Leader for over 20 years now and has seen the group grow from small numbers of around 30 members to the 65 we have now. Greg's leadership, knowledge and skills are vital to the running of the Scout Group. In addition to the work he does with 4th, Greg is also the District Commissioner, supports the Training of New Leaders and also trains Young Leaders.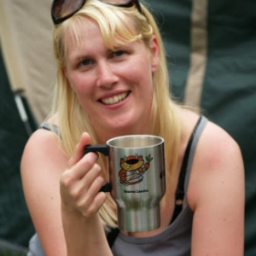 Mel
Scout Leader
Mel is our Scout Leader. Mel has been with the group over 5 years now. Her energy and enthusiasm is infectious. Supported by Nathan, she runs the section for our 10 and a half to 14 year olds.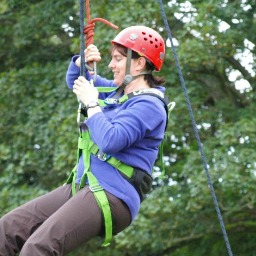 Sharon
Cub Leader
Sharon has been with the Group for over ten years and started with us working with the Beaver section for the first five years, before moving on to the Cub section where she is the Cub Leader. Sharon's previous experience came in the Guide movement, where she was a Brownie, Guide and Young Leader with the Brownies. We try not to hold this against her! As well as her work at 4th, Sharon also supports the training of new leaders in the District.
David
Beaver Leader
David is our newest addition to the leadership team at 4th Chester.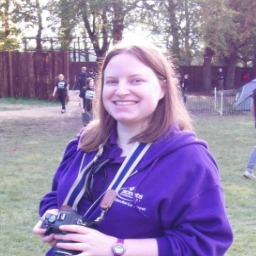 Laura
Assistant Cub Leader
Laura found us via our website and got in touch with an offer to help "a bit". Laura is now fully integrated into the team and supports Sharon in the running of Cubs. Laura has just celebrated 5 years as a Leader in scouting
Mary
Assistant Beaver Leader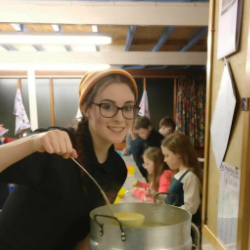 Lauren
Assistant Beaver Leader
Lauren has been at Fourth Chester-le-Street Scout Group since the age of 6, working as a young leader and now an adult leader in Beavers for the past 5 years. Working as assistant camp cook and helping with both cubs and scouts when needed Lauren is a great addition to the leadership team.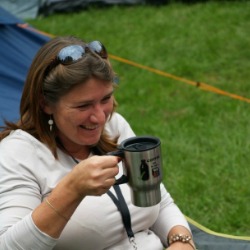 Heather
Section Assistant
Heather supports Sharon in the running of Cubs. As with most Parent Helpers we "captured" Heather during a family camp and we have not let her go! We are really grateful for all the help and support she gives.